Image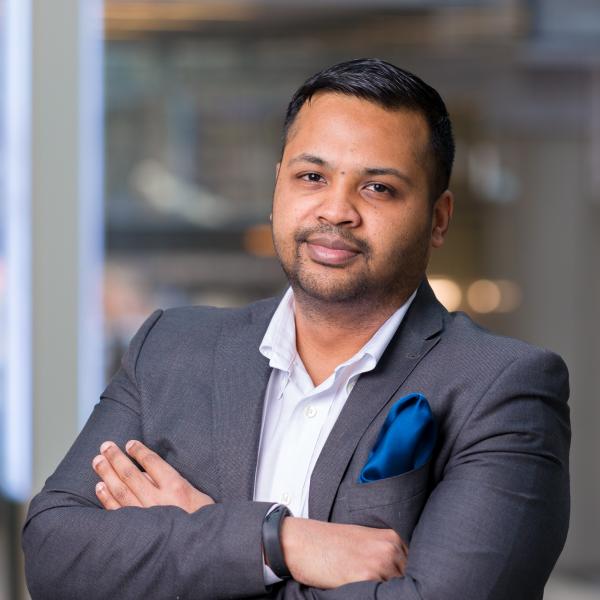 Director of Engagement, Venture Services, MaRS Discovery District
René Azeez is the Director of Engagement at the Toronto based MaRS Discovery District, North America's largest urban innovation hub. As the head of venture engagement, he is responsible for the development and execution of the MaRS Growth Services venture engagement strategy, including establishing the mission, objectives, venture assessment metrics, and operating plans to enable the support of over 1400 technology ventures in the Enterprise, FinTech, Health, CleanTech, Advanced Manufacturing & Materials, and Transportation & Mobility sectors. He leverages a deep understanding of technology venture needs to develop and deliver effective portfolio engagement methodologies that maximize MaRS' influence on venture progression and valuation across all sectors.
Prior to joining MaRS, René started his career as a medical device industry analyst and was ultimately promoted to lead a global data driven medical device market intelligence team based in Toronto, India and China, with the Millennium Research Group (MRG), a division of the Decision Resources Group (DRG). From there, René utilized his depth of research expertise to secure a position as a Senior Strategist with Insync, a division of Publicis Health, focusing on driving strategies for companies in the pharmaceutical space. René focused deliverables on insight generation through the lens of behavioral economics, providing a unique approach to healthcare market research.
Rene attended Woodsworth College at the University of Toronto, where he achieved a Honours BSc. in Developmental Biology. He is currently participating in the Executive MBA program at HEC Paris, pursuing a major in Entrepreneurship and Innovation from Babson College, Boston.