Image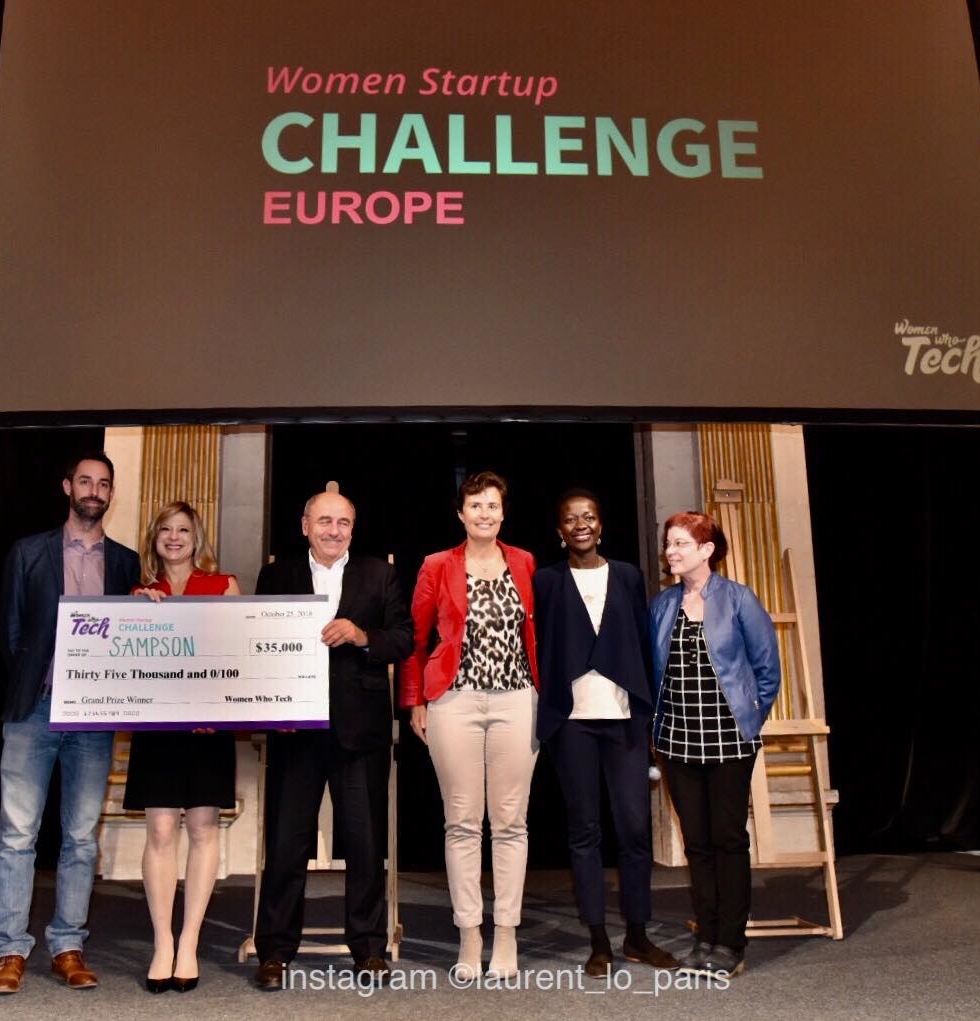 October 26, 2018
Europe was at the center of a milestone for women in tech today as nonprofit Women Who Tech and tech giant Mozilla announced the winners of the Women Startup Challenge Europe. Women-led startup finalists from across Europe pitched their ventures before a prestigious panel of tech industry executives and investors on 25 October at Paris's City Hall, co-hosted by the office of Mayor Anne Hidalgo.
"While it's alarming to see the amount of funding for women-led startups compared to European companies as a whole go down from 14% to 11% between 2016 and 2018, the Women Startup Challenge is on a mission to close the funding gap once and for all. If the tech world wants to innovate and solve the world's toughest problems and generate record returns, they will invest in diverse startups," said Allyson Kapin, founder of Women Who Tech. "If investors don't know where to look, our Women Startup Challenge program has a pipeline of over 2,300 women-led ventures who are ready to scale."
Sampson Solutions from the UK won the grand prize, receiving $35,000 in funding via Women Who Tech to help scale their startup. The Audience Choice Award went to Inorevia from Paris, France. Mozilla awarded an additional $25,000 cash grant to Vitrue from the UK, selected by jury member Mitchell Baker, cofounder and chairwoman of Mozilla.
"Paris is determined to provide girls and women with the resources to occupy their rightful place in the society and in the tech industry. We were thrilled to cohost the Women Startup Challenge Europe and showcase 10 talented women-led startups who are making an impact in this world," said Deputy Mayor Jean-Louis Missika.
Grand prize winner Sampson Solutions capitalizes on business opportunities precipitated by the Paris climate agreement. Founded by Colleen Becker, Sampson Solutions is creating bio-based construction materials from sustainable sources using a closed-loop, carbon neutral manufacturing process.
The Audience Choice Award was awarded to Inorevia. Inorevia's work in developing  instruments used for bioassays has resulted in minimizing the cost, time and manipulation needed for next-generation bioassay and precision medicine.
Mozilla Prize Winner Vitrue Health is developing computer vision based tools that sit in the background of clinical assessments, autonomously measuring motor function metrics, freeing clinicians to focus on more complex patient interactions, and allowing them to detect and treat degradations in functional health. This improves quality of life and saves millions in healthcare costs.
"I'm honored to award the Mozilla prize for privacy, transparency and accountability to Vitrue Health. Vitrue creates data about mobility capabilities, makes that data accessible and useful, and provides it to patients.  By providing patients with access to their data in a useful way, Vitrue offers us an example of how creating new data -- even personal data -- can be quite positive when it is handled well," said Mitchell Baker, cofounder and chairwoman of Mozilla.
The in-person jury included Mitchell Baker, Jean-Louis Missika, Deputy Mayor of Paris, Fatou Diagne, Partner and Cofounder at Bootstrap Europe, Julien Quintard, Managing Director of Techstars Paris, Alejandro Tauber, Editor-In-Chief of The Next Web (TNW), and Stéphanie Hospital, Cofounder and CEO of OneRagtime.
About Women Who Tech
Founded in 2008, Women Who Tech is on a mission to close the funding gap. The nonprofit organization is shaking up a culture and economy that has made it exceedingly difficult for women to launch startups and raise capital. By showcasing women-led ventures through Women Who Tech's flagship Women Startup Challenges, the organization provides capital, mentoring and other resources for women who are creating the most innovative tech companies to help scale their products.
The Women Startup Challenge was launched three years ago, in partnership with Craig Newmark, founder of craigslist and Craig Newmark Philanthropies. It's one of the largest global programs to showcase and fund women-led tech ventures with a pipeline of over 2,000 women-led tech startups. The Women Startup Challenges connect women founders and investors worldwide, with events hosted in New York, Silicon Valley, London, and Paris. To date the startup cohorts have raised more than $28M.
Women Who Tech is supported by Craig Newmark, founder of craigslist and Craig Newmark Philanthropies, Pineapple Fund, Mozilla, Office of the Mayor of Paris, StartHer, TNW, Rad Campaign, Kite Hill PR, Amazon, Donna Griffit Corporate Storyteller, Women 2.0, Turner 4D,  Allen Mireles Consulting, Patricia Philbin, Maddyness, INCO, ESPCI PSL, Women of Wearables, W Lounge, and more.